A big part of the most successful businesses in the world have something in common: They use technology and the power of the Salesforce software in their operations. From all the big streaming companies to the most popular clothing stores or even a family business; no matter the size or sector, benefit from the Salesforce solutions.
But, why is the Salesforce software so special and popular? We will tell you all about what you need to know and how your business can start a new era of transformation
Pioneer in software for businesses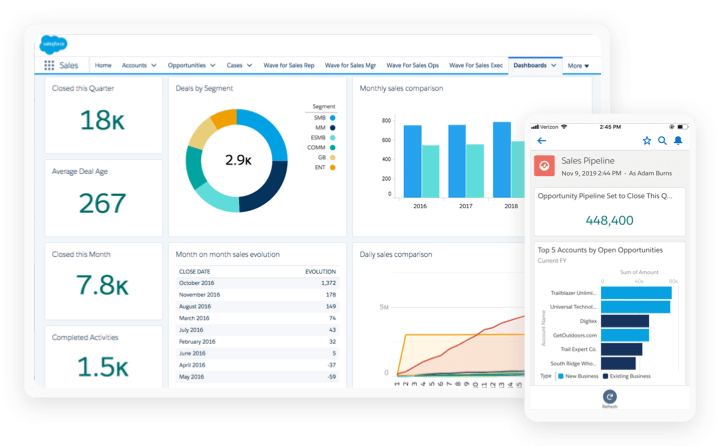 Salesforce is one of the most experienced developers and is the  leader in the design for software for businesses. Their applications are focused on bettering diverse business areas and/or overcoming a variety of obstacles; for example, sales, marketing, communication between collaborators, ecommerce, data analysis, etc…
Businesses that implement Salesforce solutions can choose a platform that concentrates all or some of the needed applications. This flexibility allows organizations to find Salesforce as an adequate, reliable and robust option for the company's everyday tasks.
 Salesforce´s software falls into the CRM category, which stands for Customer Relationship Management, which refers to a group of applications that can help make an efficient and successful organization out of your company.
Salesforce Benefits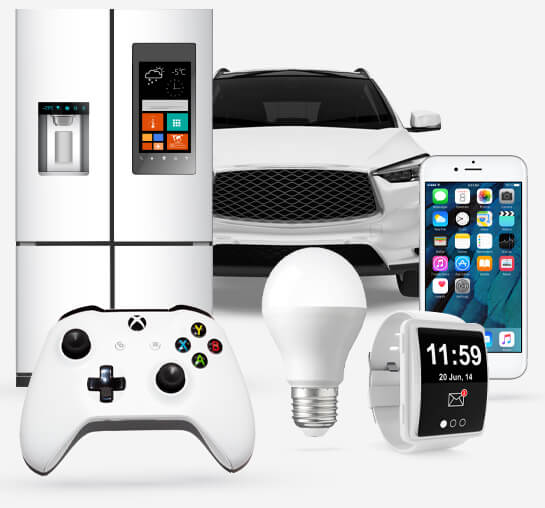 One of the main benefits that Salesforce offers is the vast experience that it has in practically all industries. The solution´s design adapts to sectors as vertiginous as The Media or even those who demand maximum security and rigorousness as Health or Finance
Industries with Salesforce applications:
–       Tourism and travel
–       Financial services
–       Retail
–       Consumer goods
–       Health
Additionally, its applications can be implemented into an organization with thousands of employees or a business that is beginning to grow. Salseforce, with no distinction, guarantees a good service thanks to its state of the art technology and continual development.
Real solutions to business problems
There are many doubts about Salesforce, but the most frequently asked one is "How can it help me with my business?"
There is no one answer to this question because every company has its unique challenges and objectives, some more complex than others, but be sure that Salesforce has a solution fit for your situation. Let's go over some of the most frequent problems in which Salesforce can help, this way you can get an idea of the power that this software offers.
–       Sales projections
–       Process automatization
–       Unification of marketing campaigns
–       App development
–       Inventory optimization
–       Expense control
–       CO2 emission analysis
This is a small sample of the diverse problems that Salesforce can handle on different scales and in different industries. Whether you already have a challenge your company faces identified or not, Xentric 360 can help you
Salesforce Costs
Finally, the great question, "How much does it cost to implement Salesforce?"
The cost to implement Salesforce depends on the necessities that each company has; for example, an organization can require AI´s ability to analyze sales data, while on the other hand, a different organization can be in need of better work trip expense management. In order to find the adequate option for your business, we recommend you get in contact with the Xentric 360 team, who will be there to advise you every step of the way
We will be in charge of providing a more detailed outlook regarding the solutions and will help you find the best option for your organization. This way you will be able to enjoy the benefits of implementing Salseforce in your business.
(Mention that Xentric has audits. Contact us in order to get to know your company and we will give you an estimate. It has no cost. Mention the free demo)