Customer Service Tools to Improve Engagement
Providing excellent customer service is crucial for your business's success. With the right tools, you can boost customer satisfaction, streamline operations, and drive growth. Salesforce Service Cloud is a comprehensive customer service software that offers a variety of features to help you achieve just that. In this article, we'll discuss the benefits of customer service tools and highlight some of the best tools available in Salesforce Service Cloud.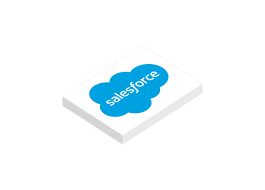 Benefits of Customer Service Tools
Enhanced Customer Satisfaction: With exemplary customer service tools, your support team can provide fast and effective assistance, improve customer satisfaction and build long-lasting relationships.
Increased Efficiency: By automating routine tasks, customer service software enables your support team to focus on more critical issues, ensuring that customers receive the help they need promptly.
Better Collaboration: Customer service tools facilitate communication between different departments, making it easier for your team to collaborate on solving customer problems.
Comprehensive Reporting: These tools provide detailed reports and analytics that help you identify trends, track performance, and make data-driven decisions to improve your customer support processes.
Best Customer Service Tools
Salesforce Service Cloud offers a wide range of customer service tools to meet your business needs. Some of the best features include:
Live Chat: The live chat tool lets your customers connect with your support team in real-time, ensuring they receive instant help. This feature reduces response time and improves the overall customer experience.
Email Support: With Salesforce's email integration, your support team can efficiently manage and prioritize customer inquiries, keeping track of all communication in one place.
Social Media Integration: Salesforce Service Cloud enables you to monitor and respond to customer inquiries on social media platforms, helping you provide support wherever your customers require it.
Help Desk: The help desk tool allows your support team to create, manage, and track customer cases, ensuring that every issue is addressed promptly and effectively.
Knowledge Base: A self-service knowledge base empowers your customers to find answers to their questions independently, reducing the burden on your support team and improving the customer experience.
Omnichannel Routing: This feature ensures that each customer inquiry is directed to the most appropriate support agent, based on their skills and availability. This results in faster response times and higher customer satisfaction.
To make the most of Salesforce Service Cloud, you need to choose the tools that best suit your business needs. With these powerful customer service tools at your disposal, you can create a seamless, personalized experience for your customers, driving loyalty and growth for your business.
In summary, investing in Salesforce Service Cloud and its suite of customer service tools can greatly benefit your business. By streamlining your support processes, enhancing collaboration, and providing customers with the help they require through various channels, you can ensure a positive customer experience and drive long-term success.
Reach out to Xentric 360, the best approved salesforce partner and kick-start your journey with Salesforce Service Cloud to enhance your customer engagement experience with the best customer service tools.