Recapping Day One at Dreamforce 2023: Innovation at its Best
The first day of Dreamforce 2023 commenced with a bang, as Salesforce CEO Marc Benioff took center stage, shedding light on the company's undeterred devotion to innovation. He also emphasized how Salesforce continues to empower its clients in navigating the challenges and opportunities of the digital era.

Dreamforce 2023 has drawn an estimated 43,000 attendees to San Francisco's Moscone Center, and economically, Dreamforce plays a vital role in the city, with projections indicating a boost of $90 million to the local economy.
Let's delve into the major revelations from the inaugural day:
Einstein 1 Platform:

A leap in AI and machine learning, Salesforce presented the Einstein 1 platform. This integrated platform aims to streamline the process for companies, regardless of their size, in crafting and rolling out AI-infused applications.

Einstein Copilot:

An extension of Salesforce's commitment to AI, the Einstein Copilot is a digital assistant built to enhance productivity. Whether it's drafting emails, fashioning reports, or orchestrating meetings, Einstein Copilot promises to be your efficient sidekick.

Complimentary Access to Data Cloud and Tableau:

In a significant move, Salesforce has granted all its customers complimentary licenses to Data Cloud and Tableau. This initiative is bound to democratize data analytics, empowering businesses to cultivate data-driven strategies.

Generative AI Capabilities Integration:

The Marketing Cloud and Commerce Cloud platforms of Salesforce will now have the infusion of generative AI. The upshot? Brands can craft tailor-made content and offerings for their clientele, enhancing personalization.

Enhancing Slack with AI:

As part of its continuous evolution, Salesforce supercharges Slack with AI attributes. This will redefine collaborative efforts, making team tasks seamless and more efficient.
Speakers who graced the stage on day one included heavyweights such as Marc Benioff, Parker Harris, Sanjna Parulekar, David Schneider, Laura Alber, Patrick Stokes, Lidiane Jones, Ryan Aytay, Francis A., and Sam Altman. Their insights and revelations added immense value to the sessions.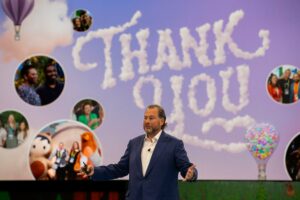 These revelations testify to Salesforce's unwavering pledge towards pioneering innovations, keeping the customer at the core. Businesses stand to gain immensely from the Einstein 1 platform and Copilot to the no-cost Data Cloud and Tableau licenses. Further, the infusion of AI capabilities across platforms ensures a more enriched and personalized customer journey, coupled with enhanced team collaboration.
But that wasn't all! The day was dotted with a myriad of insightful sessions and gatherings. Noteworthy were sessions on harnessing AI to mitigate customer attrition and leveraging data for a tailored customer journey. Additionally, the day saw a mosaic of customer panels and breakout meetings, spotlighting real-world experiences and the transformative impact of Salesforce's offerings.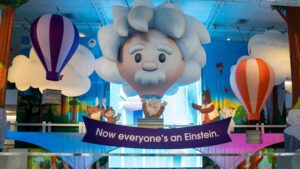 To sum up, Day One at Dreamforce 2023 was not just about announcements; it was a holistic experience, packed with learning and insights. With such an impressive start, one can only anticipate what the subsequent days of Dreamforce 2023 have to unfold!
Make sure you're always on the cutting edge of the latest developments presented in Dreamforce 2023, stay connected with Xentric 360, your trusted Salesforce partner in the Caribbean. With us by your side, you won't miss a thing. Keep innovating, keep growing and let's continue the journey to digital transformation together.